The contestants brought their 'A' games to Sunday night's family bathroom reveals. It was exciting to see that those 48-hour challenge results weren't a fluke and that the teams have the renovating and styling credentials to back those first great room reveals. Of course, there were a few missteps along the way but in most cases, the teams put up great bathrooms and we 'showered' them with praise accordingly!
Jason & Sarah
With its clean lines, exquisite tapware, stunning bathtub and cathedral-feel ceiling, Jason and Sarah's bathroom was pretty as a picture, but it wasn't all style and no substance. The double basin and vanity were super-functional, the skylight brings heaps of natural light into the space, and the hydronic heating is going to be a buyer-magnet come auction time. My only criticism was their cluttered styling. There was just too much going on and it detracted from the beautiful simplicity of what was a beautifully finished bathroom.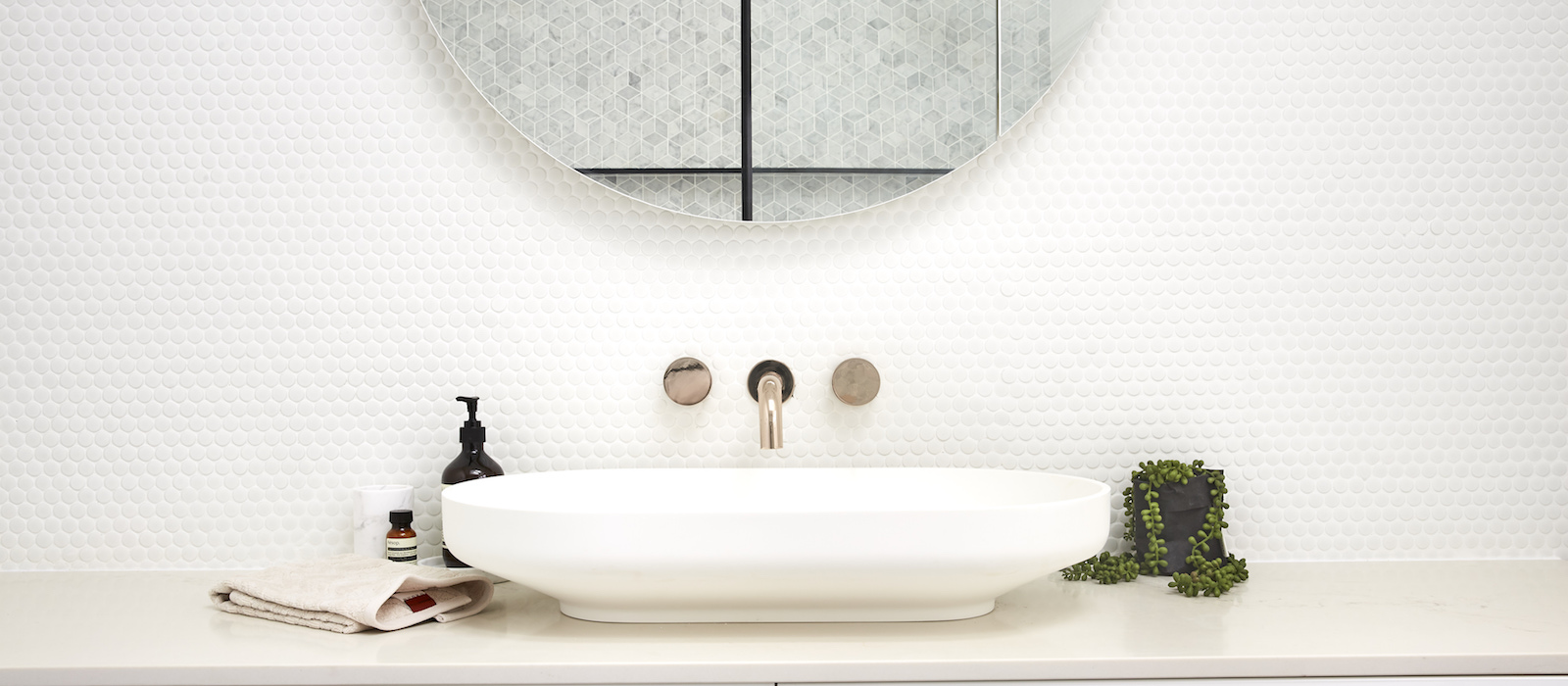 Hannah & Clint
What a great bathroom… and what a pity Hannah and Clint didn't quite get it finished. The layout of the space showed a great eye and I was impressed that they took the time to style the room, even though it was unfinished. I loved their choice of vanity, tapware, and the basins in the bathroom and separate toilet, but I can't help thinking budget could be an issue down the track – those marble tiles in the shower must have cost a fortune!!! That said, Hannah and Clint are definitely on the way to creating the sort of quality 'forever home' that's going to stay in a family for generations.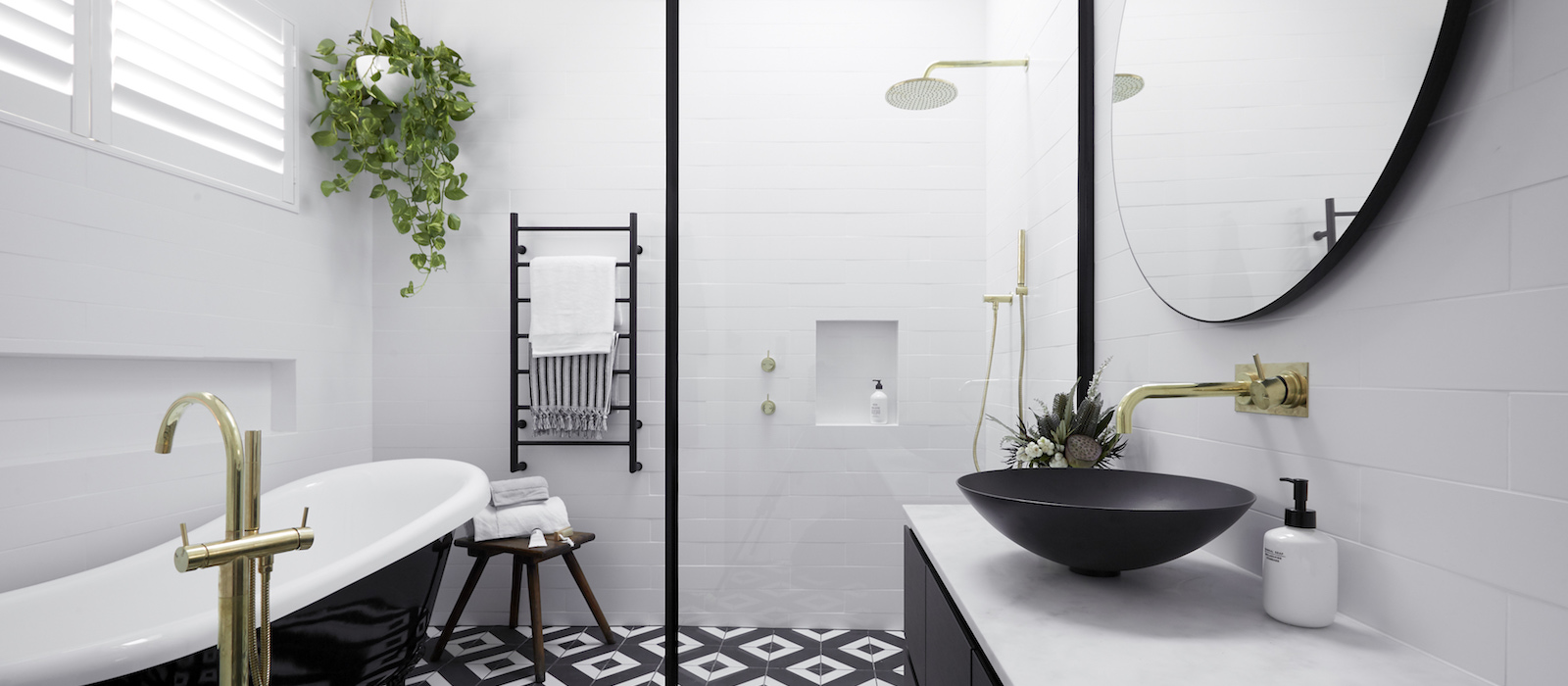 Ronnie & Georgia
Ronnie and Georgia nailed the classic monochrome bathroom colour palette, and geometric floor tiling works a treat with this approach. The matte-finish wall tiles helped them kick some serious style goals as well. This bathroom fell down slightly for me in the functionality department. A family bathroom may need to service two or three bedrooms so I think Ronnie and Georgia could have done with an extra basin, and I that bath spout is going to cause an obstacle at peak traffic times. A superbly finished room, but it's crying out for face-level storage, and some practically positioned power points.
Sticks & Wombat
Sticks and Wombat seemed to have really listened to our 48-hour challenge feedback and that shone through in their family bathroom. It was a great size, enhanced by their use of frameless glass, and skylights. I loved the colour palette but I think they could tone down the whole 'mixed metals' thing a bit. There was a lot going on with copper towel rails, brushed stainless steel, galvanized steel, and gold tapware. Great to see them give so much attention to the styling details.
Josh & Elyse
What a showstopper Josh and Elyse's bathtub was!!! Big enough for a family pool party. I loved it – we all loved it – and it went a long way to winning the week for the couple. That wasn't the only standout feature of their outstanding bathroom though. Their skylights created a wonderful architectural feature, the planter box privacy screen between the door and the toilet was a nice touch, the restrained styling was stunning and the skylights gave the room a wonderful architectural feel. Only negatives? No face-level storage, their vanity was on the small side for a family bathroom and they needed an extra power point or two to make it truly functional. They have taken a big chunk of their floor plan for this bathroom so it will be interesting how this plays off in future reveals…
I'm loving the way this series of The Block is unfolding. I've said it before, and I'll say it again now: this could be the best series of The Block EVER!!!
Which was your favourite bathroom. Tweet me @ShaynnaBlaze, or share your thoughts on my Facebook and Instagram posts using the #9theblock hashtag.