The research behind Delos and DARWIN Home Wellness Intelligence – How and why Delos and Mayo Clinic formed the Well Living Lab
One of the most memorable parts of my visit to the USA as an ambassador for Delos and the DARWIN network, was my tour of the Mayo Clinic in Rochester, Minnesota. Renowned as a state-of-the-art medical provider, the Mayo Clinic is also a research and education centre, which is why Delos chose to locate their research hub adjacent to the Mayo Clinic campus.
Rochester is a breathtaking city in the midwestern U.S.. Breathtakingly beautiful… and breathtakingly cold at the time of year I visited! The city is recognized for its innovative culture and attracts both young professionals and experts from around the world across a range of disciplines.
The Mayo Clinic is one of the city's biggest employers, employing 65,000 staff including doctors, scientists, health workers and admin people. The practice dates back to the Civil War and was established by William Worrall Mayo in 1864. In 1880, William's sons Will and Charlie joined the family practice, and with the opening of Saint Marys Hospital in 1889, the Mayos took on more partners and established the Mayo Clinic.
The clinic is currently ranked No.1 in the US News & World Report Best Hospitals in the USA honour roll and has been in or close to that position for the past 27 years.
The clinic's mission is to inspire hope and contribute to health and well-being by providing the best care to every patient through integrated clinical practice, education and research. Their primary value is "The needs of the patient come first."
Mayo's practice of prioritising their patient's needs, and its focus on research and education, made it theperfect partner for Delos, whose business is founded on translating cutting-edge research into health-centred solutions that infuse wellness into every moment of people's day.
In a collaboration with Mayo Clinic, Delos launched a 'living lab' environment known as The Well Living Lab. In the residential space of the lab, small apartments house volunteer 'subjects' – Rochester residents – for weeks to months, as the lab research team studies their living and health patterns, their sleep behaviours, and the impact of various environmental factors, and record the data.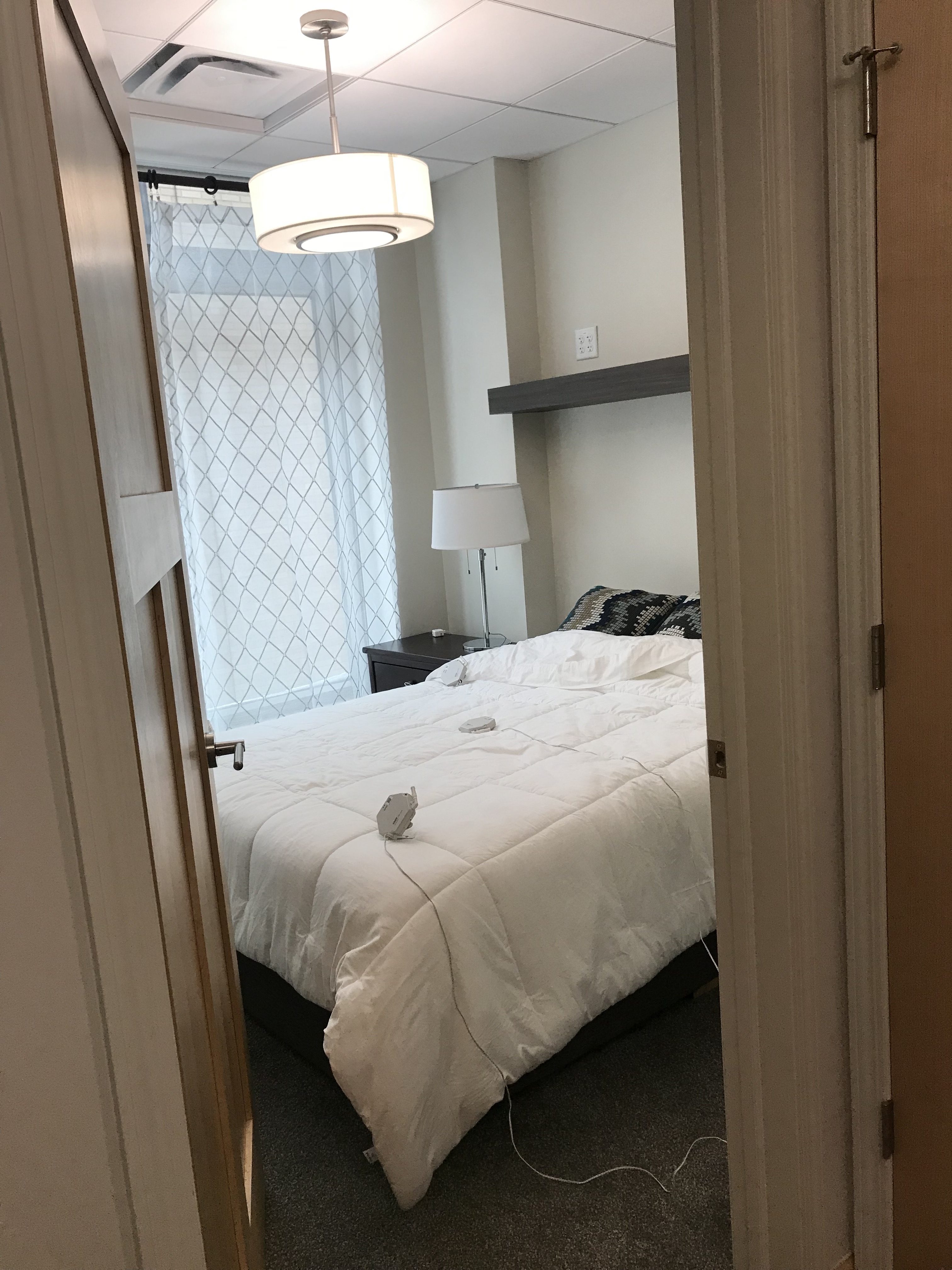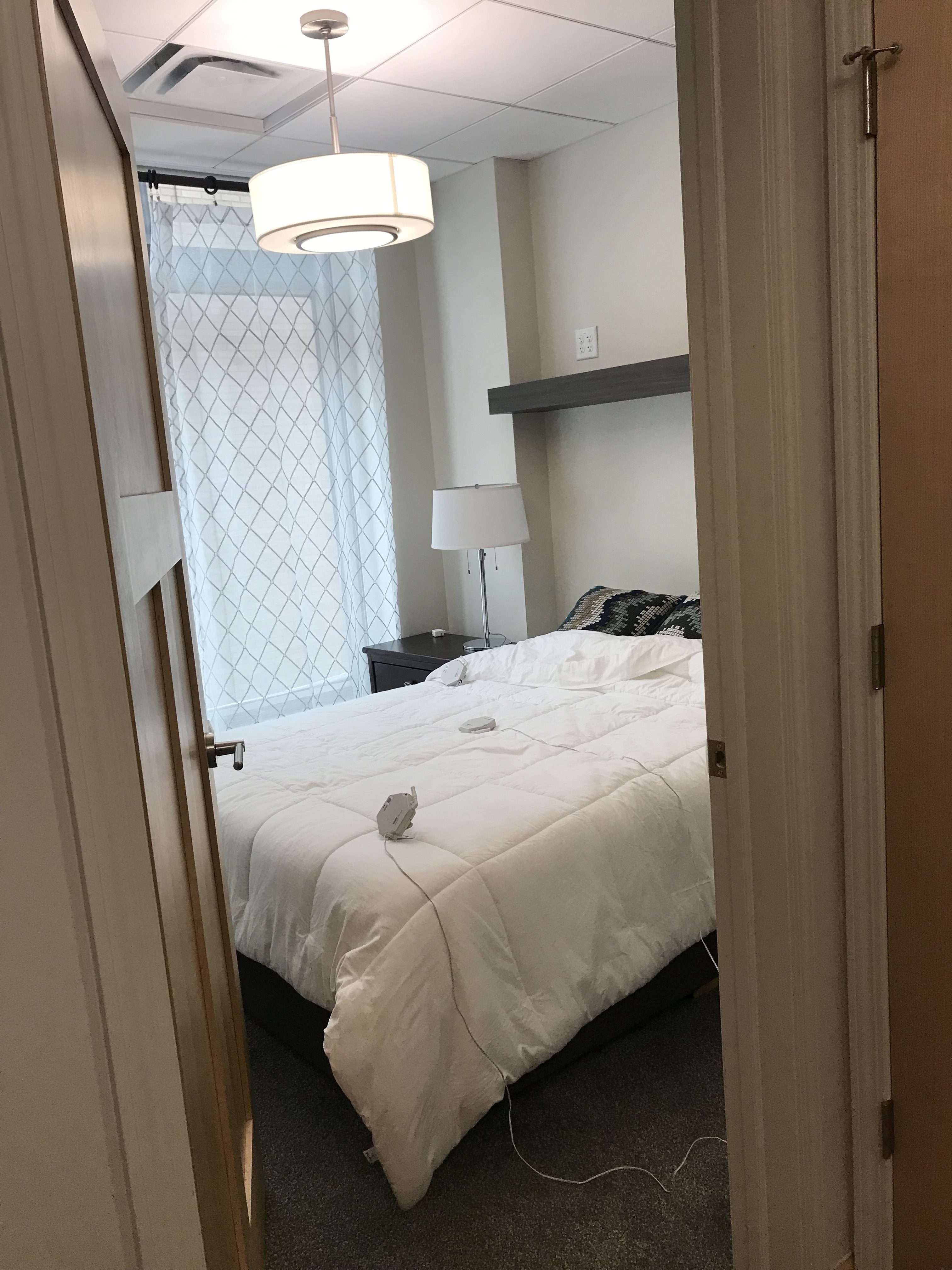 There is a second test-area, office environment, where they study how employees work, interact, respond to air and light quality and other factors, and observe how they work on a daily basis to generate data with a view to improving working environments.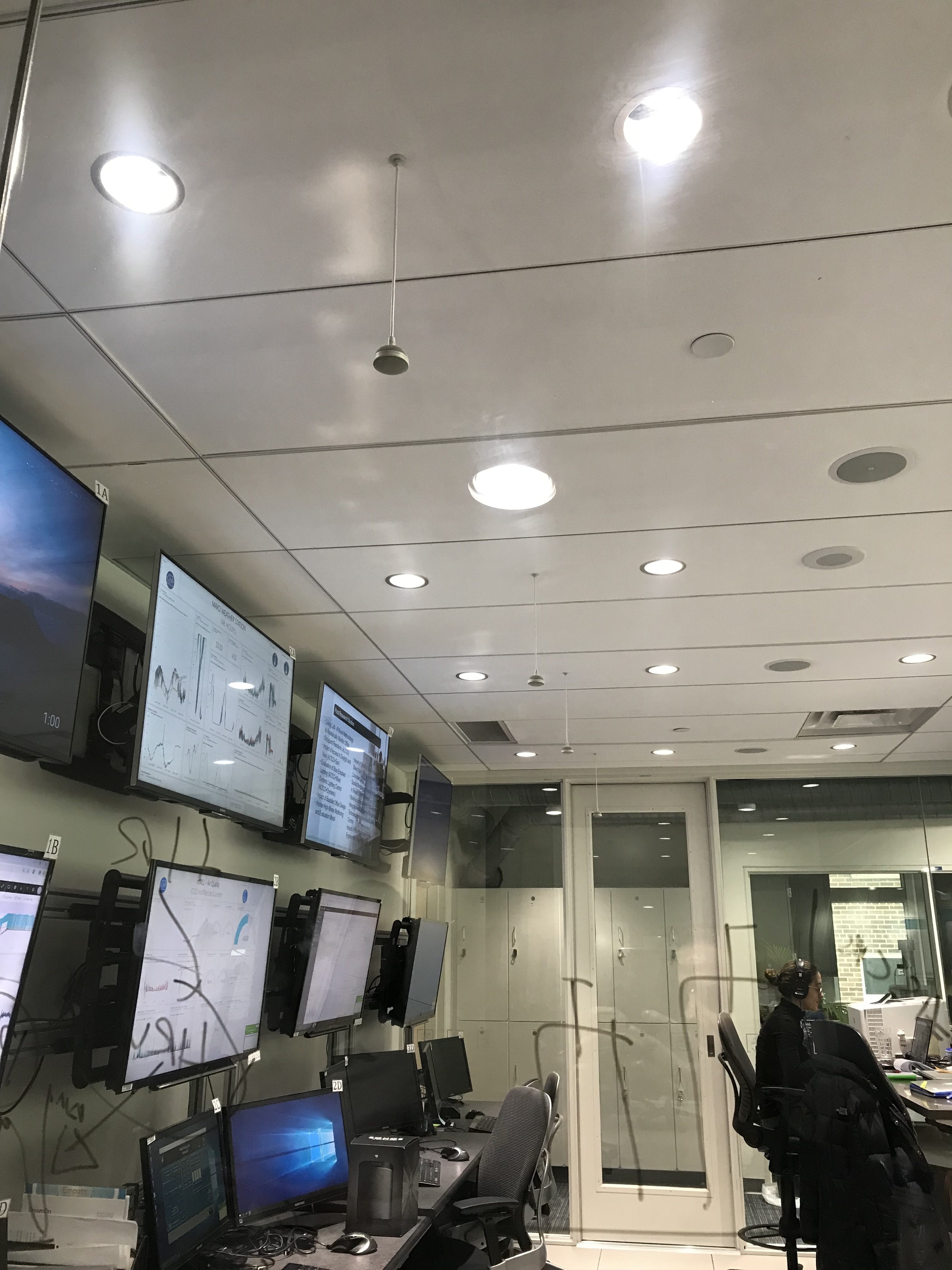 It only took my brief visit to Rochester, where I was informed that it snows nine months of the year, to understand how important the quality of indoor home and working environments is in this city! The whole city is attuned to minimising the negative impacts of the outdoor conditions, so much so that they have even built heated walking subways below the city streets to help residents avoid the relentless cold. This attention to human comfort means that while Rochester is quite an isolated place, people who come from all over the world and frequently fall in love with the place and find themselves still living and working there 20 years later!
I visited one of the study apartments during my tour, which consists of a small bedroom, a living and kitchen area, and a multitude of data points and info pods that collect and store information about the environment. There was a study taking place when I visited so I wasn't able to tour the office area, but I was given a full tour of data offices, and the common areas of the research centre and I was blown away by how incredibly busy – and yet reassuringly calm – it was.
In the Mayo Clinic building, I found a quiet space that featured a floor painted with a labyrinth, which is all about taking the time to stop and be in the present, rather than focusing on the negative aspects of life's difficulties. There's a piano that anyone is welcome to play at any time and a prayer area that is open to all faiths.
Each element of Mayo Clinic has been carefully thought through to enhance the wellness properties of the space and it got me thinking more about how I can make my own home and office a healthier place to be. I don't have my own labyrinth at home, but now I have my puppy Phoenix who is very good at focusing my mind.  With a puppy in the house, I find myself spending much more time sitting and playing than I used to, so I'm in the moment much more. I am also lucky enough to have Delos' DARWIN network installed in my home, which purifies the air I breathe, filters the water I drink and shower in, and adjusts my lighting to better support my body's natural sleep-wake patterns. It creates a holistically healthier home environment – and I was very pleased to learn more of DARWIN's well-being benefits on my trip!
My tip: identify what your personal labyrinth is – the thing that gets you out of your own head and helps you to forget the pressures and noise of day-to-day life, and devote some time each day to mindfulness. Also, consider what you can do in your own home to improve the quality of all those important elements that together, creating a 'well' space.