When I was planning the itinerary for my Europe trip last year, gathering inspiration for a couple of interior design projects I am working on over there, Château de Chenonceau was a non-negotiable.
Known as the 'Castle of Flowers' it's located in the picturesque Loire Valley and is breathtaking from the very first moment you catch a glimpse of its majestic turrets set against lush floral gardens and the Loire Valley's gently undulating backdrop. It's when you step inside the chateau's imposing entrance that the true grandeur of the property fully hits home, however. Every single room within the castle is adorned with a different floral display. No mean feat in a property of its incredible size and scale.
I was lucky enough to meet Jean-François Bouchet – a Master Craftsman of France and the extraordinary florist who oversees the floral displays (and the only in house florist in the Northern Hemisphere),
– and he took me on a personal tour of the chateau, its lavish gardens and his atelier where he makes magic from a mountain of cut flowers. Jean-Francois and his team create 200 bouquets a week, every week of the year, from dainty little posies to towering floral extravaganzas.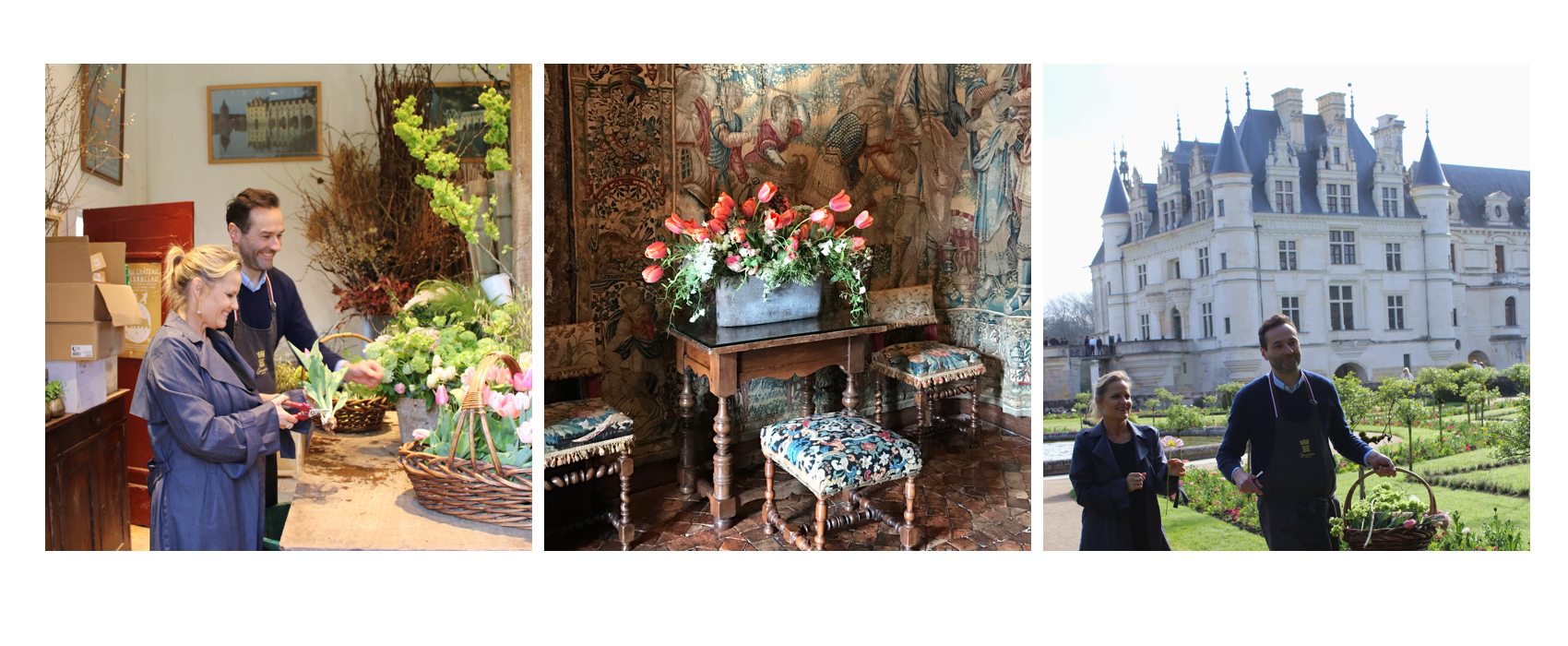 I spent a very pleasant half a day at Château de Chenonceau, wandering the grounds and losing myself in a riot of colour and fragrance, and highly recommend it as a stop if you're every touring the South of France. You do work up and appetite roaming the vast grounds, so a stop at the restaurant is a must. Not only is the food first class, but the outlook is of the forest trees, or taking in the sheer scale of the chateau from a distance.
I have so many more tales to share from this resplendent castle in the coming months. The history of the female owners, the art, more of the floral details, the gardens, the dining and so much more to share!
SaveSave