I have to admit I gave a little squeal (ok, it might have been a pretty big squeal) when I saw my first bed linen collection on the Harris Scarfe website this morning. So, it's definitely going to be a goose bump moment when I see the pieces in real life in Harris Scarfe stores around the country.
My first collection includes two distinct looks; one a timeless, classic range with a formal feel, the other a casual, everyday-living range.
When I was designing the collection, it was an absolute priority to make sure the two ranges played nicely with each other, so I designed all the pieces within the collection to be layered and interchanged in multiple ways. You can tone down the formal look by layering in the European pillowcases from the casual range and, if you do the opposite, you can add a touch of elegance to the every day range.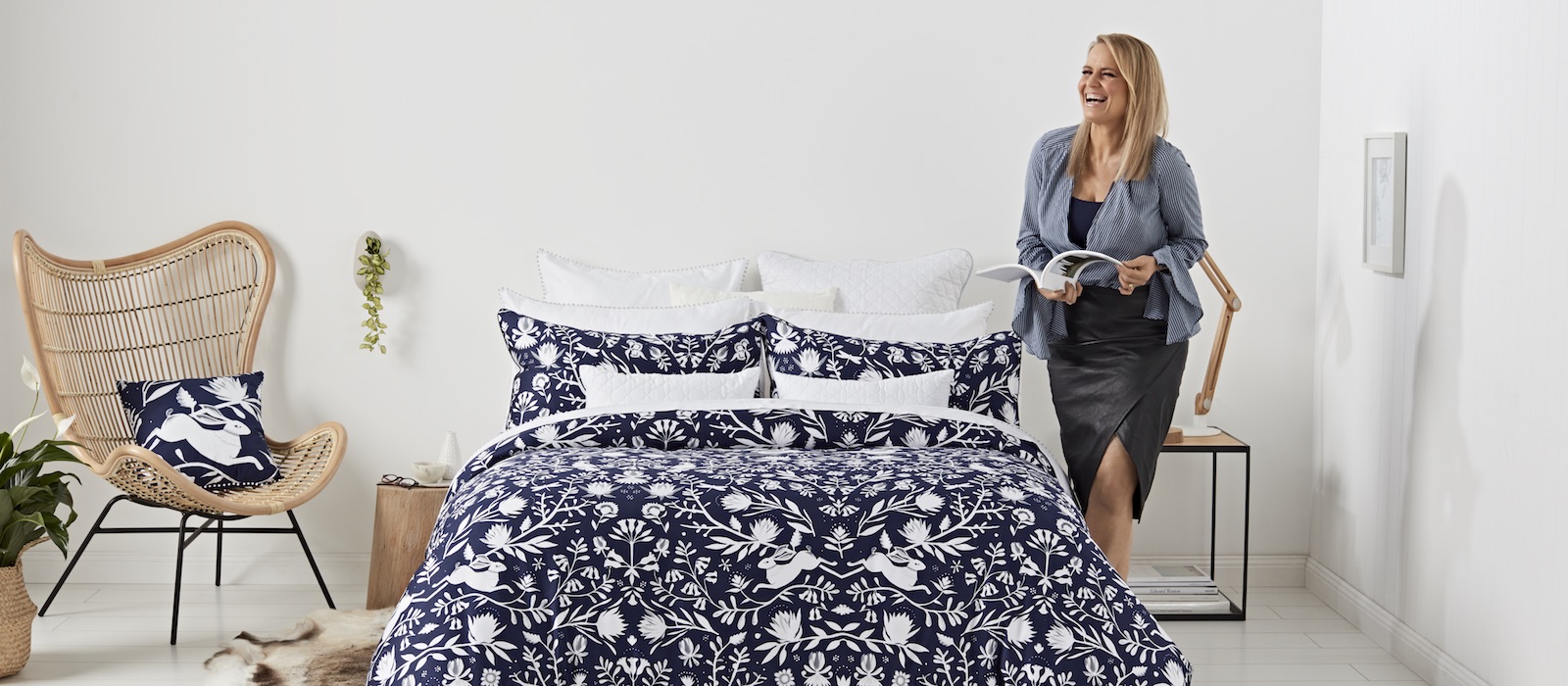 With multiple pieces in each range, the options for styling combinations are only limited by your imagination, which means you can keep the look fresh and interesting without having to constantly invest in new pieces to achieve a new look.
I'm a real Bowerbird so I began gathering snippets of fabric and clippings of colours and patterns I love as inspiration for this collection the minute I knew I was going to be working with Harris Scarfe, and I can't wait to start living with these designs in my own home.
My favourite of the current linen pieces? Well, I've been obsessed by woodland animals for about a year. Like my current love for blush pink, it's another of my out-of-left-field obsessions that is gradually creeping into my day-to-day environment. So, I have to confess I'm a little bit in love with the blue woodland print doona cover! I'm definitely going through a pretty stage at the moment!
I'm 'made up' to introduce my very first bed linen collection, exclusive to Harris Scarfe, to you. Look out for it online – and in stores around Australia – from today, and show me how you style it in your own home by tagging me on Instagram and Twitter @ShaynnaBlaze.